Shop local, buy local, and sell local
Sell your products and services to a dedicated regional Rhode Island audence. It's fun, easy, and fast to get started.
Start Selling
Join the one-of-a-kind marketplace where thousands of local shoppers are eager to buy directly from local entrepreneurs like you.
Powerful tools
Get your shop up and running in a matter of minutes with a simple step-by-step approach so you can create a beautiful online shop! Include photos, links, and product descriptions!
Generate more sales
With ongoing marketing & promotion, and an easy one-click share of your company's store, you'll be able to sell to customers far and wide!
Great value
All your leg work is done! No hassle, no hidden fees, trusted advisors behind you every step of the way. Save time and money while gaining customers!
---
Join the growing small business community
Jump into our monthly workshops and stay on track growing your business's revenue while building a peer network of business owners. Shop Local RI's goal is to help ALL small businesses make more money, period!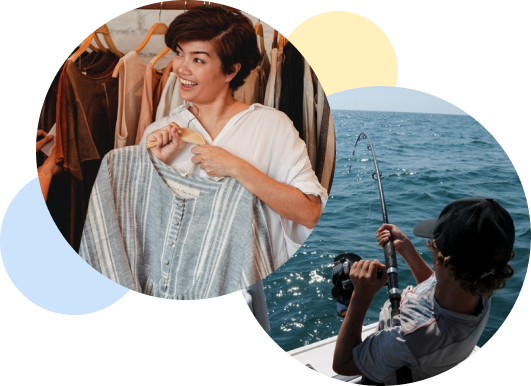 Affordable plans for every business
Choose the plan that's right for your business. It's easy to upgrade any time.