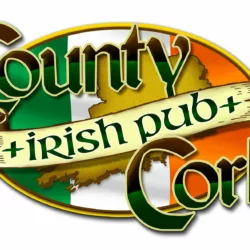 County Cork Irish Pub
Friendly and Fun Waterfront Irish Pub. With a full kitchen and bar.
Business Overview
Located at 50 Waterfront Dr. Warwick, R.I.002889. Open 6 days a week. This Family Restaurant / Irish Pub Features a full kitchen with Irish cuisine and great local favorites. Set in the Heart of Warwick Cove overlooking Brewer's marine. You can enjoy a great family atmosphere while dinning outside on our patio watching the Sailboat's go by or sit back and enjoy a nice cold Guinness at the bar.
Warwick, RI
Member since Jul 2022
Visit
50 Waterfront Dr
Warwick, RI, 02889