Meet your seller
Kirstin Lewis of Vitamin Sea & Co
Meet the Artist: Kirstin Lewis MHS, RD, LDN
Owner and artist of Vitamin Sea & Co. LLC. In her off time you can catch Kirstin hanging out at the beach, drinking grapefruit cosmos at the local bars in Newport, experimenting cooking new recipes, on a long walk listening to her favorite podcast, or hanging out in her favorite coffee shops people watching.
Author of cookbook: Good Eats with Kir: A dietitian's guide to a healthier you!
Prior to becoming a resin artist, Kirstin was a registered dietitian. With such a love for food and cooking, after finishing grad school she decided to write and publish her own cook book to help people learn how to incorporate their favorite foods with a healthy twist. Her moto is asking what can you add in to make a recipe more nutritious vs taking out. Her cookbook is available for purchase on amazon.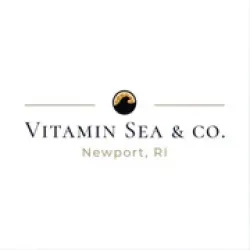 Description
Details
Shipping
3 stainless steel knives with bamboo block knife holder; available in Turquoise (seafoam green) or 2nd beach dark blue


Vitamin Sea & Co offers:
Shipping via USPS (Calculated at Checkout)
Processing Time
It will take 10 days to process this item before it is shipped.